2018 NFL Playoff Predictions: Conference Championship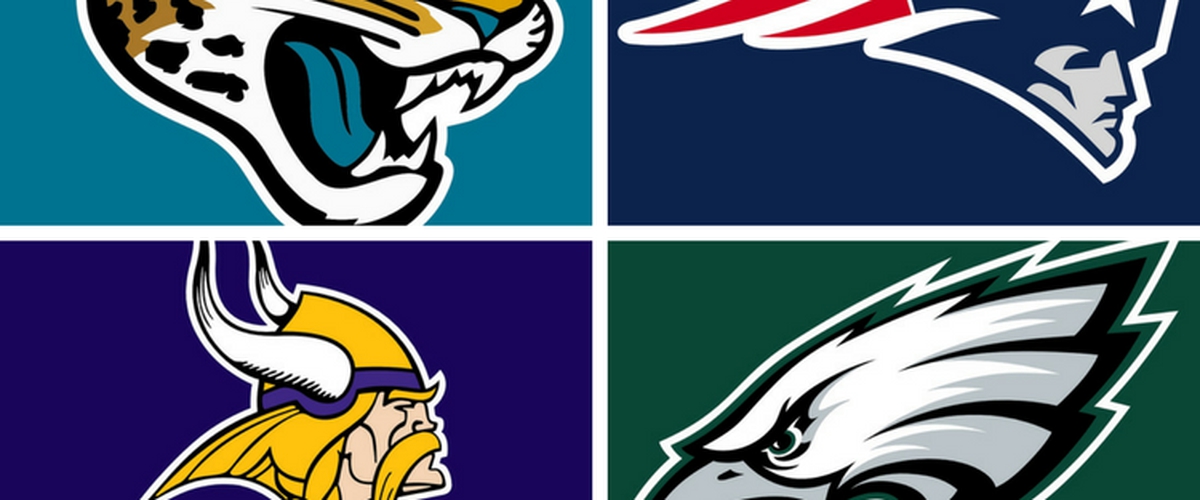 Today is Championship Sunday in the NFL, as the defending Super Bowl Champions, the New England Patriots take on the underdogs from Jacksonville the Jaguars. In the NFC title game it's the Minnesota Vikings heading to South Philly to take on the Philadelphia Eagles.
Last weekend, we saw the Philadelphia Eagles beat the Atlanta Falcons, the New England Patriots smash the Tennessee Titans, the Jacksonville Jaguars knocked out the Pittsburgh Steelers and the Minnesota Vikings a walk-off touchdown win over the New Orleans Saints.
NFL Divisional Round Results:
Bold is My Pick
Philadelphia Eagles 15 Atlanta Falcons 10
Patriots 35 Titans 14
Jacksonville Jaguars 45 Pittsburgh Steelers 42
Minnesota Vikings 29 New Orleans Saints 24
2018 Divisional Round Record: 2-2
2018 NFL Playoff Record: 5-3
2018 NFL Championship Sunday Predictions:
AFC Championship Game:
3:05 PM ET on CBS
(Record includes Playoffs) (Playoff Seed) [Point Spread] *Upset Pick
(1) (14-3) [-7.5] New England Patriots vs. (3) (12-6) Jacksonville Jaguars
Prediction: Patriots 30 Jaguars 21
NFC Championship Game:
6:40 PM ET on Fox
(1) (14-3) Philadelphia Eagles vs. (2) (14-3) [-3] Minnesota Vikings
Prediction: Eagles 23 Vikings 20